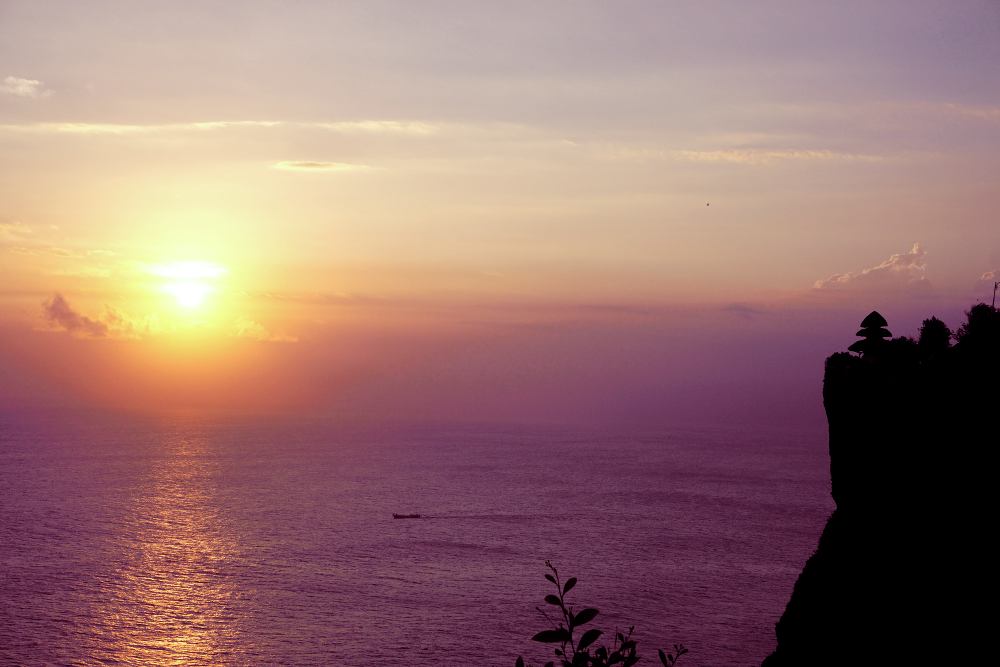 "Ling, I've been told to call you a Bogan", my friend Ara said to me at Denpasar airport, eagerly waiting for my reaction. "What!?" I yelled, as the others around us began to giggle. After the laughter passed, Ara turned back to me and sheepishly asked, "What's a Bogan?"
What is a 'bogan'?
For our international readers, a 'bogan' is used to describe someone considered loud, unsophisticated and of bad taste (similar to a hillbilly, redneck or a chav). They are typical to Australian culture, often depicted in white singlets, mullets and 'pluggas' (aka thongs or flip flops); southern cross tattoos are optional. They also happen to frequent Bali.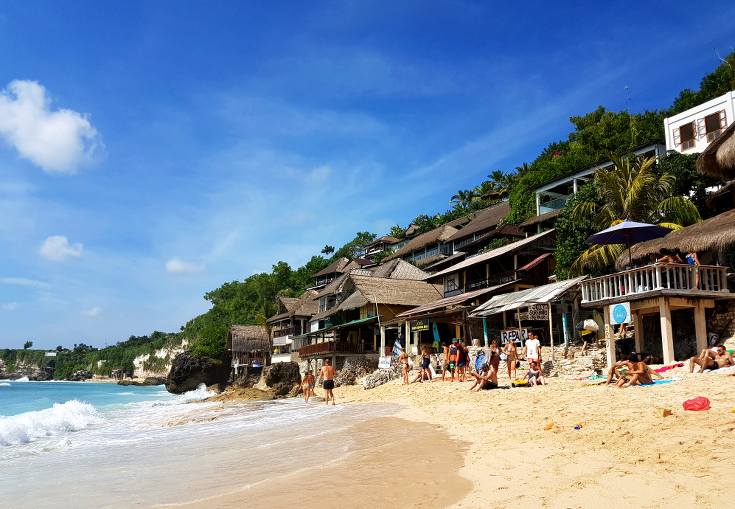 To Australians, Bali is known as Bogan territory. If you've been to Bali, you would have seen them, Bingtang singlets, cornrow hairstyles, alcoholic beverages and boisterous voices in tow. This was one of the main reasons I had been hesitant to visit Bali. Don't get me wrong, there's nothing particularly wrong with bogans, but they are normally not my crowd. But I'm here to tell you that there is so much more to Bali than just the bogans. I'm talking about awesome beaches, historic temples, dreamy sunsets, friendly locals and cheap, tasty food.
Feeling pinspired? Hover and click on the images to save them to your Pinterest boards!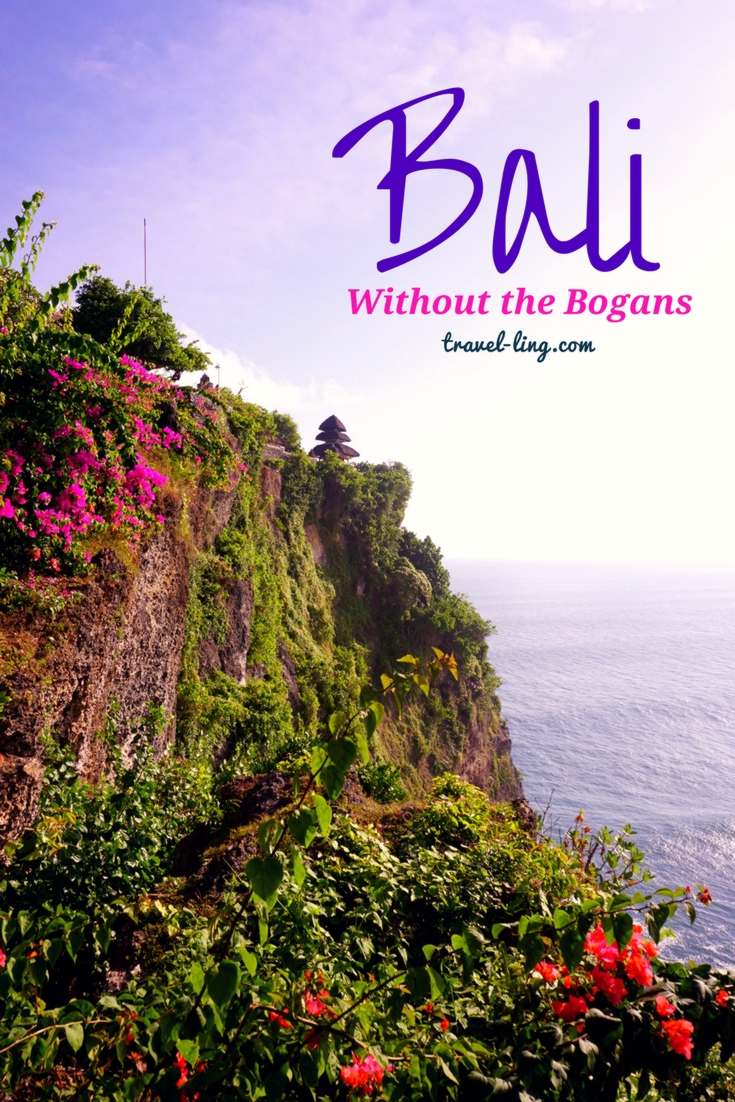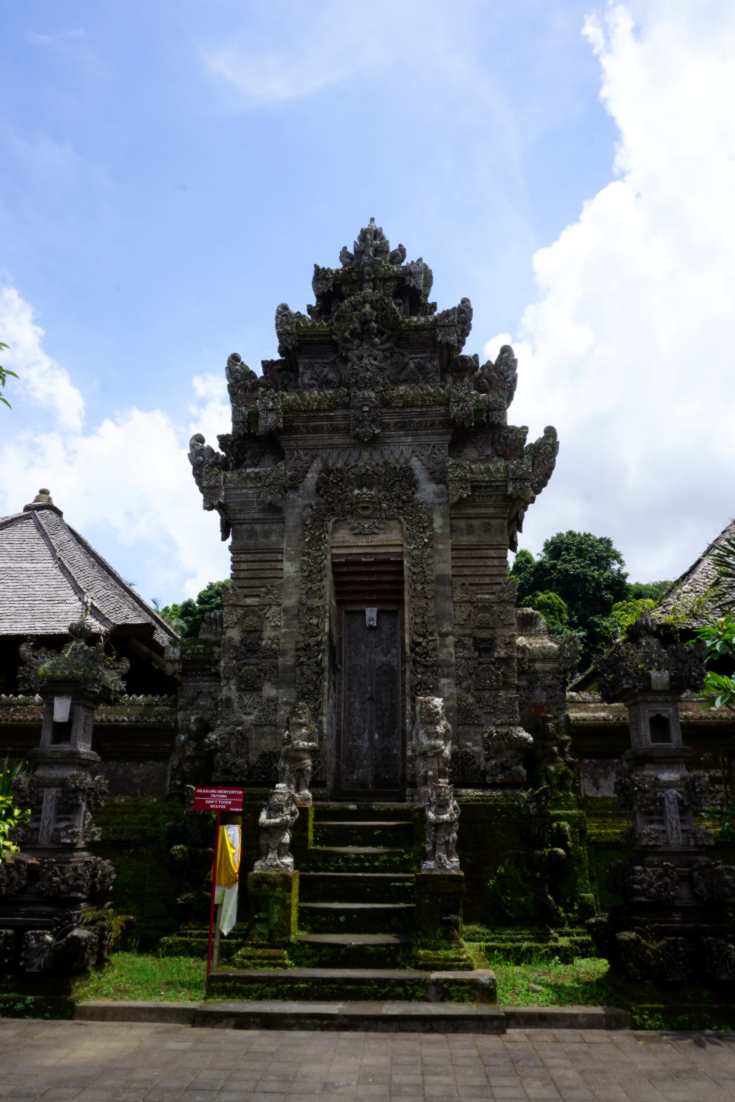 My friends were surprised to hear how much I loved Bali. Especially since I was, to be frank, a travel snob and had previously voiced my disdain for Bali and all the bogans that would frequent there. But here I am, unequivocally apologetic and eating my words, as it turns out Bali is amazing, breathtakingly Instaworthy and I love it there!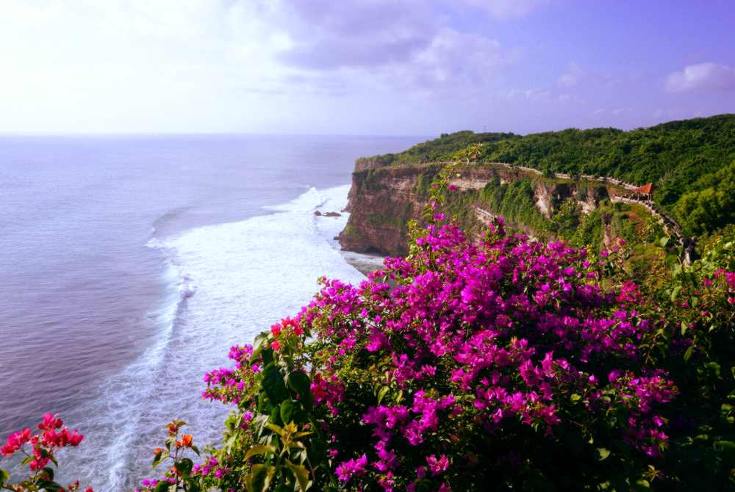 Where to go
If you are like us, and want to avoid the 'bogans', our first general advice is to stay away from Kuta. Even Seminyak is looking more commercial and overrun with Bintang singlet, and Southern Cross tattoos these days. If that's your crowd, by all means, enjoy! However, if you prefer the quieter, less touristy areas, then we say head north or south.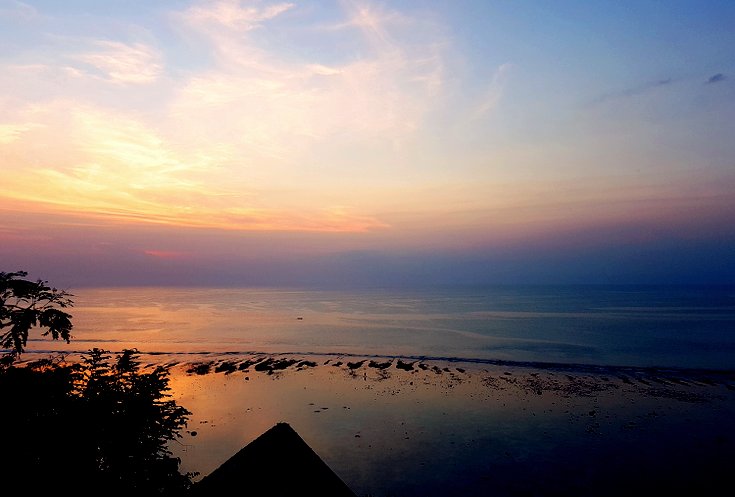 For Breathtaking Beaches: Uluwatu
Uluwatu is approximately 1 hour south of Seminyak. There is a very cool surfer-hippie vibe here and Bingin Beach is really laid back. It's where the 'beautiful people' go. The beaches are pristine, offering a decent swell for the surfers and the warungs (small family-run cafés/restaurants) offer delicious food-with-views, including smoothie bowls and nasi gorengs, for reasonable prices.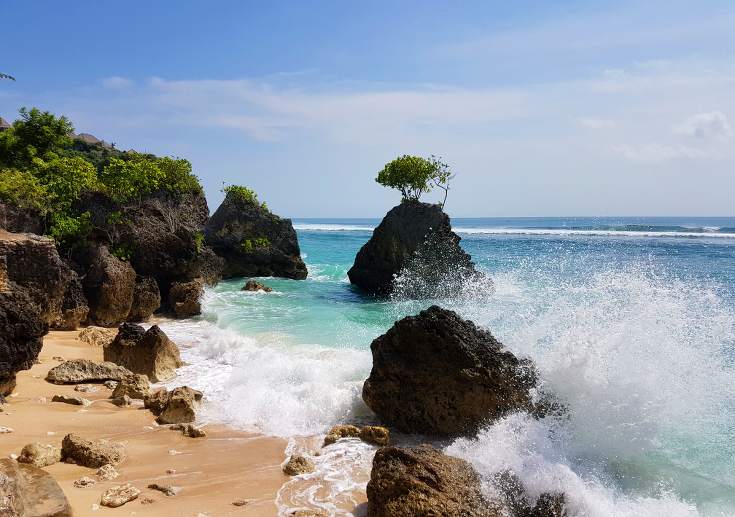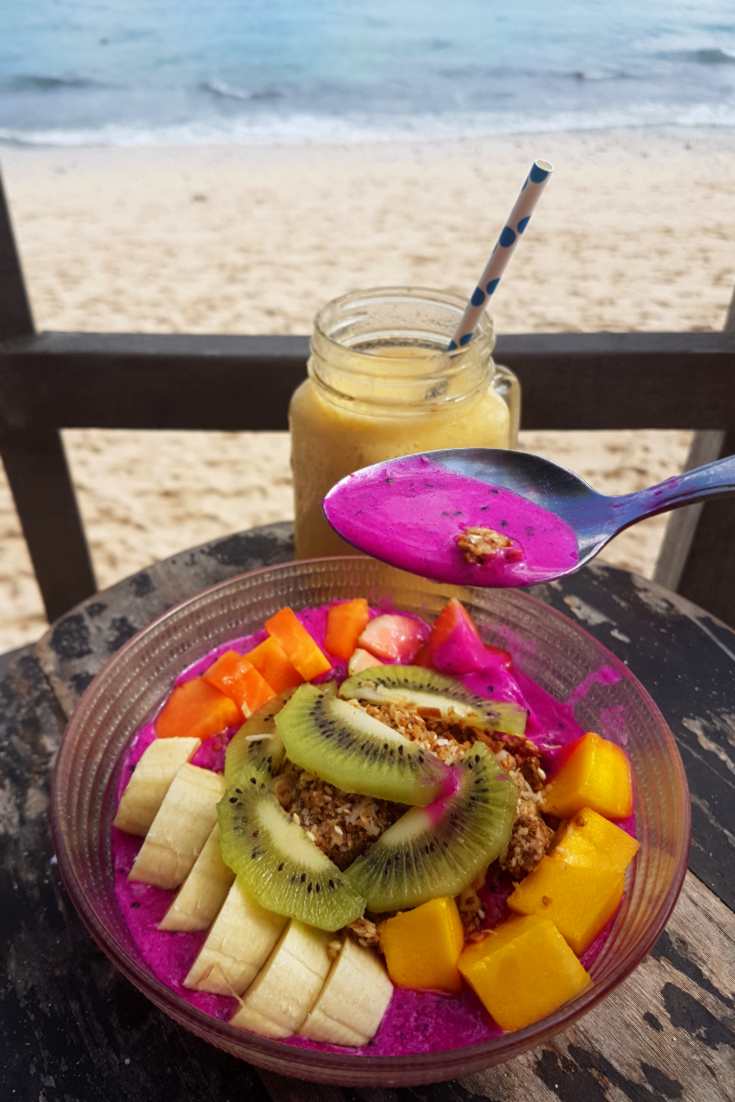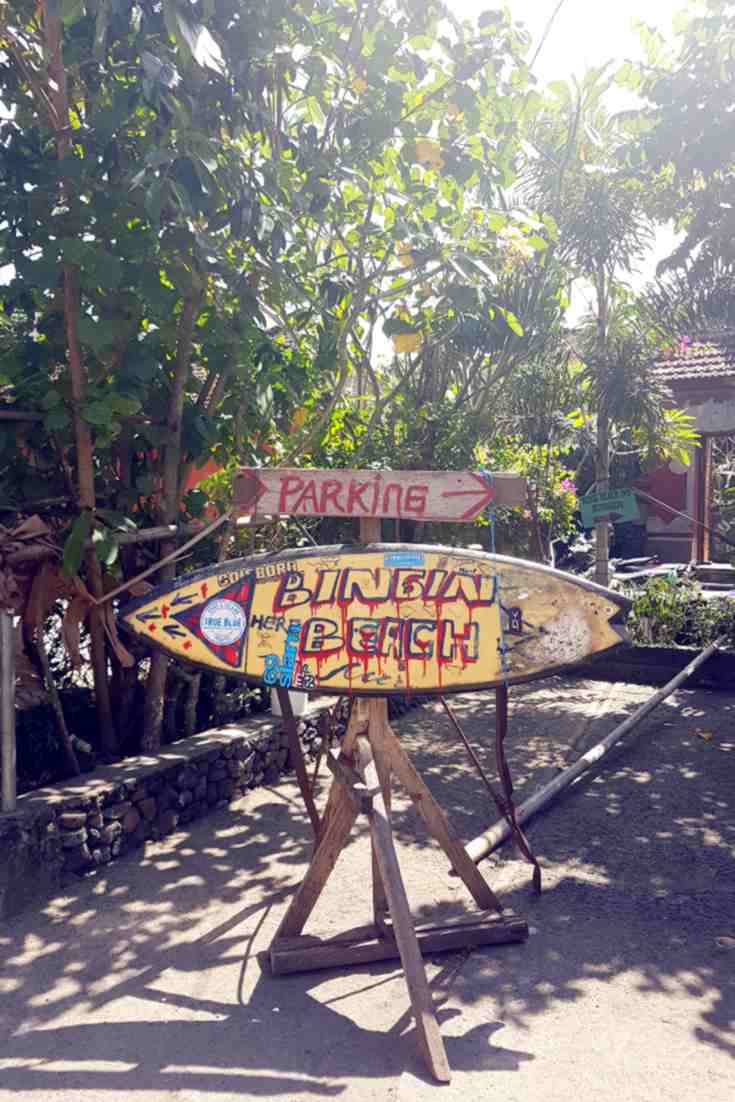 Think Bali has the best beaches in Indonesia? Check out our post on

Raja Ampat

to see true paradise.
For Temples & Tradition: Penglipuran Traditional Village
Imagine paths lined with bamboo archways, Balinese temples and traditional houses, barely touched by time. Penglipuran village is a highland village, located approximately 2 hours north-east of Seminyak (although this time can vary substantially on traffic). The locals are friendly and will often invite you into their home to look around, but be warned that they will try to sell you souvenirs at the same time.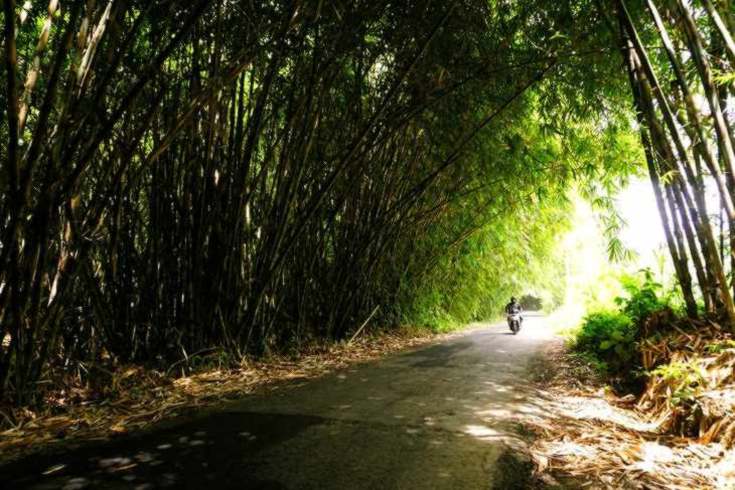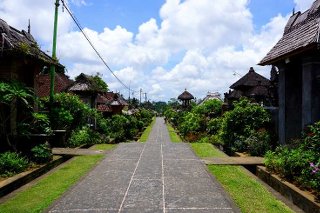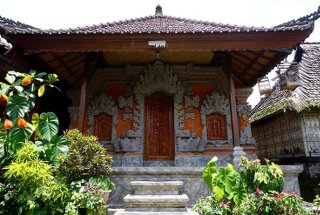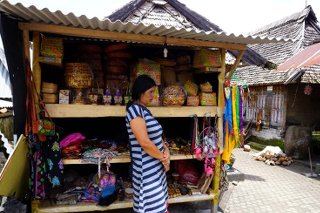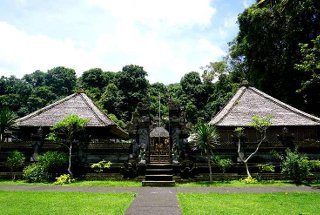 If traipsing out to Penglipuran Village is a little far from where you are staying, worry not, as you will find opportunities to see Balinese culture and tradition all over the island. In fact, there are over 6,000 temples spread out all over Bali. The popular ones are Uluwatu Temple, Tanah Lot and Besakih Temple. The Kecak and Fire Dance can be seen at Uluwatu Temple most evenings. With hypnotic chanting, elaborate costumes, enchanting flames and a plot that rivals the Bold and the Beautiful, this ritual is interesting and unlike anything I had seen before.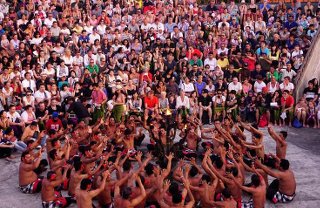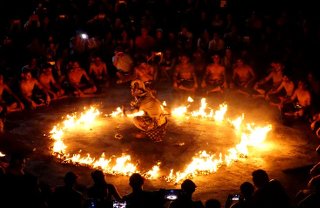 If you do go attend the performance though, please, please don't be one of those people who leave while the performance is still going. We saw so many groups of people awkwardly try to manoeuvre their way through the crowds whilst the performance was underway, bringing more attention to themselves than the performers. If you are going to watch, stay until the end. It's just rude (and dare I say, 'bogan-like'?) to leave beforehand.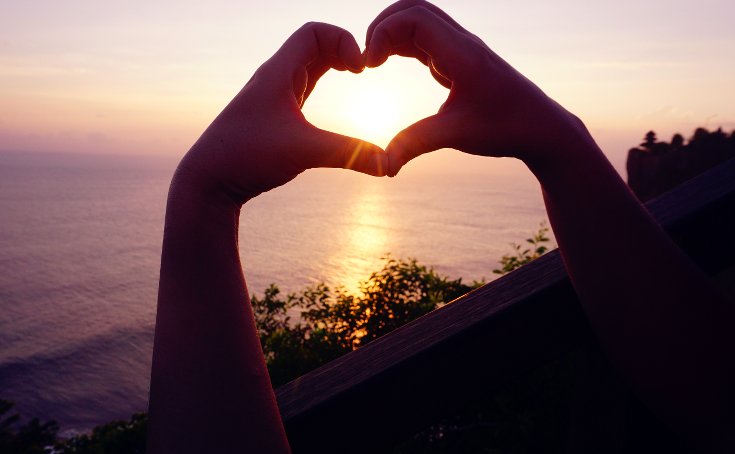 For Luscious Surroundings: Ubud
Ubud is increasingly getting popular for tourists, thanks to Julia Roberts in Eat, Pray, Love. Luscious rice field terraces, Hindu temples and craft stores are definitely part of its appeal. The air is also a lot cleaner and cooler up there, making it the perfect setting for yoga and a nature retreat.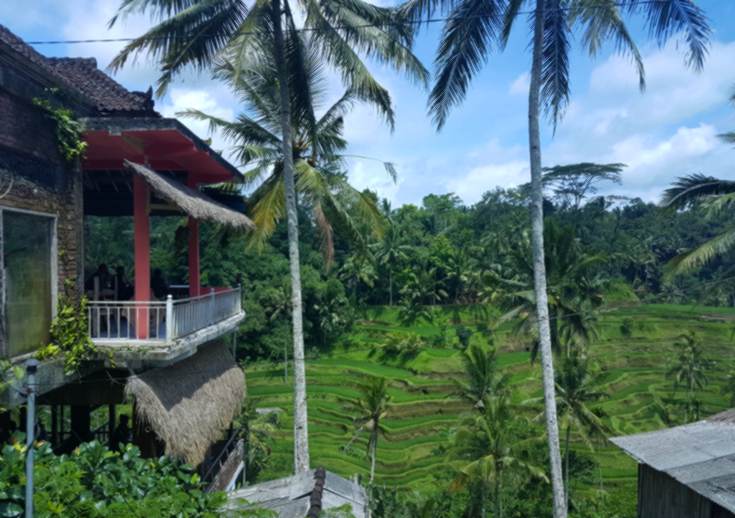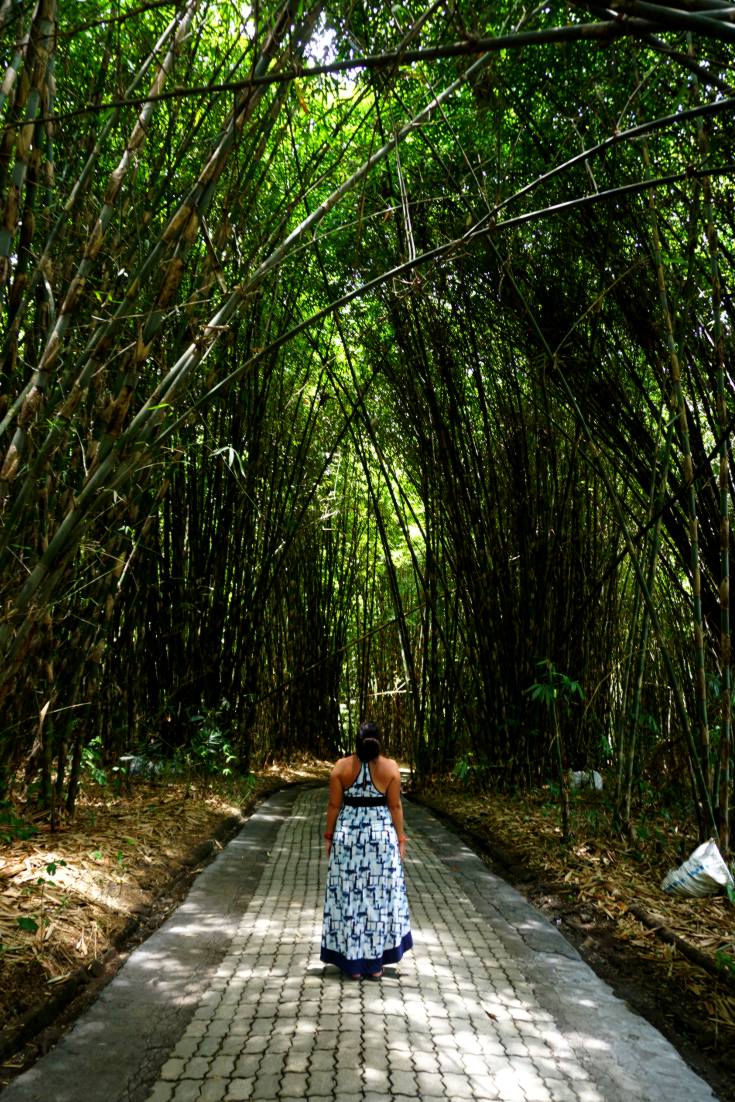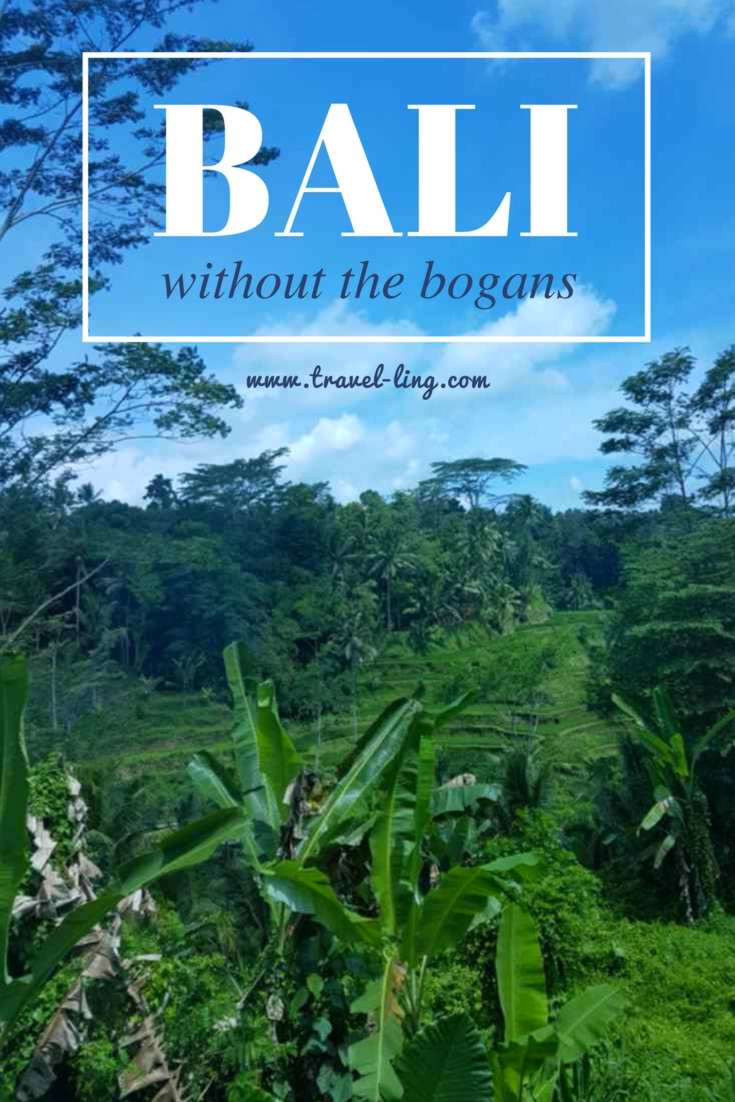 Where to stay
A visit to Bali, no matter where you decide to visit, is incomplete without a stay in your very own private villa. You will truly feel like royalty when you have someone come and deliver your meals to you, away from the hustle and bustle outside the private villa walls. A villa with a pool is an absolute must (swimmers optional)!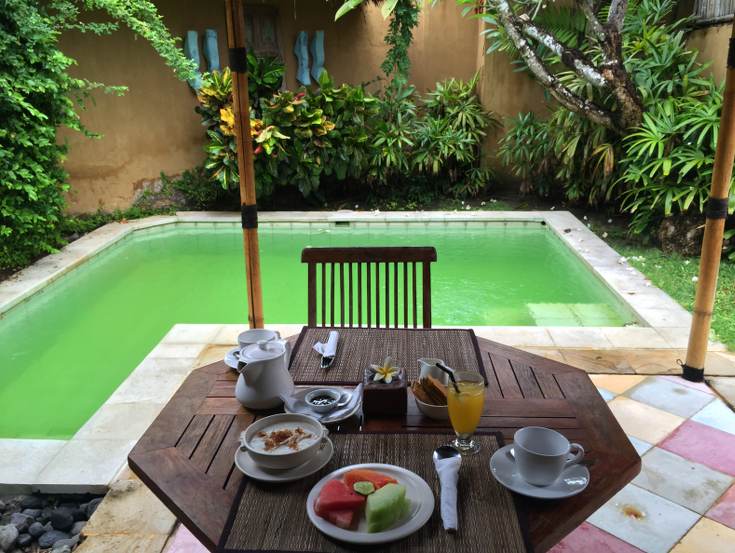 We stayed at the Kamaya Villas in Sanur and The G Villas in Uluwatu and loved both of them. There is no shortage of villa options throughout Bali, so pick one that suits your wants and budget.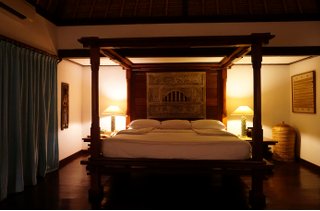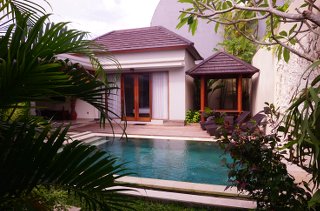 If a villa stretches the budget, our tip is to stay somewhere within walking distances to where you want to visit, as traffic jams are all too common here and you will find yourself sitting in traffic for far longer than it may take to walk! During my Trip of Wonders with the Ministry of Tourism, I stayed in the Golden Tulip Devins Seminyak and could walk to the stores, clubs and restaurants nearby. If you do stay here, check out the rooms with Jacuzzis!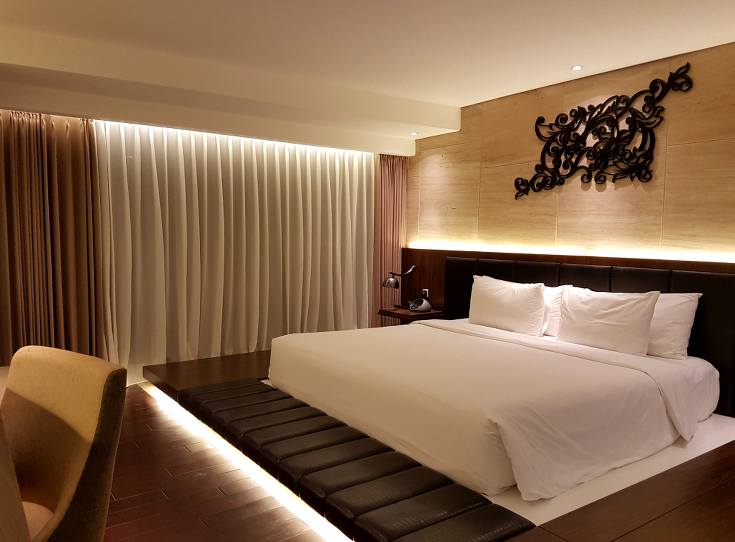 If your typical hotel isn't your thing (us neither) and you do want to escape the crowds, you can't go wrong with the bungalows lining Bingin Beach. We absolutely loved our stay at The Inn Possible. Located at the end of Bingin Beach, the bungalow has stunning views of the beach, where you can enjoy your breakfast from the balcony. Be warned! The only way to get to Bingin Beach and the bungalows is down a massive flight of uneven stairs, so be prepared to test your fitness and pack light!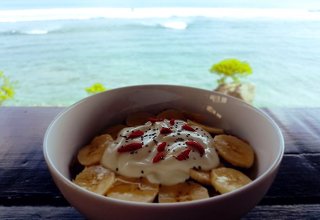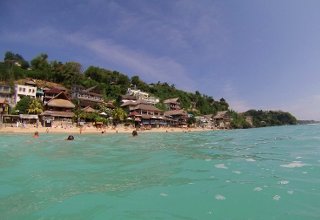 What to do
Island Mermaids
For something a little different, you can live out your mermaid fantasies and do a half-day tour with Island Mermaids.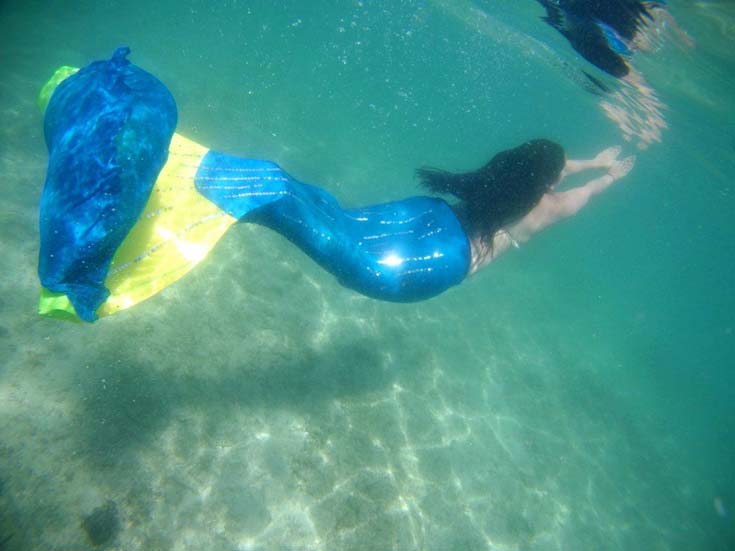 Go-Jek scooter to other beaches
You can hire your own scooter quite cheaply in Bali for 80,000 rupiah (approximately $10), but if you aren't confident in riding, I'd warn against it. So many tourists end up in accidents, and don't get me started on the lack of concern for helmets! If, like me, you aren't great at riding a scooter, you can always hire a GoJek. They are essentially like Uber (which is illegal in Bali), but on scooters. You can even order food, massages and other goodies by GoJek, and it's a cheap and easy way to get around.
TIP: Bali is not easy to get around! Between the lack of public transport and traffic jams, hiring a personal driver is one of the better options. If you decide to take a taxi, make sure you go for a Blue Bird taxi and make sure it's metered or you agree to a price before setting off! Taxi drivers are renowned for ripping off tourists and saying, "the meter's broken", to then charge whatever they want.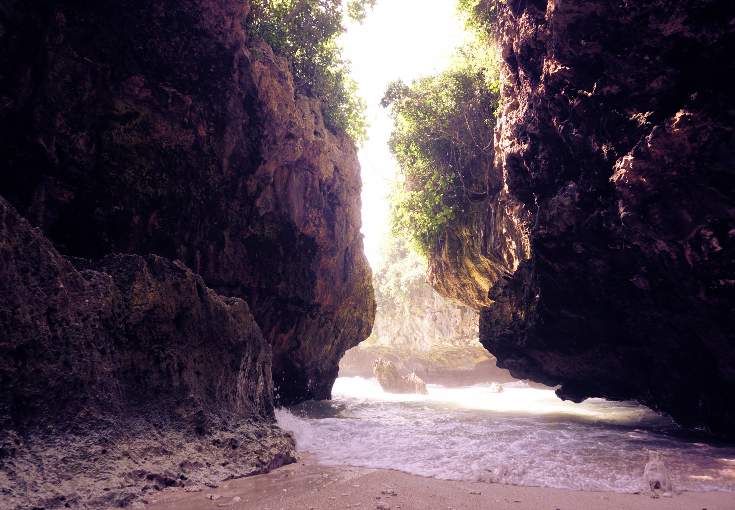 Day clubs
If you want to really treat yourself, purchase a ticket to one of the many day clubs in Bali. The Karma Kandara Beach Club is our favourite, located on a spectacular private beach in the south of Uluwatu. For Rp500,000, you get entrance and use of the facilities and Rp300,000 food and drink credit (so it really only costs Rp200,000 = AU$20). They also offer beachfront massages, spa treatments and water activities, but the exclusive beach is the main attraction.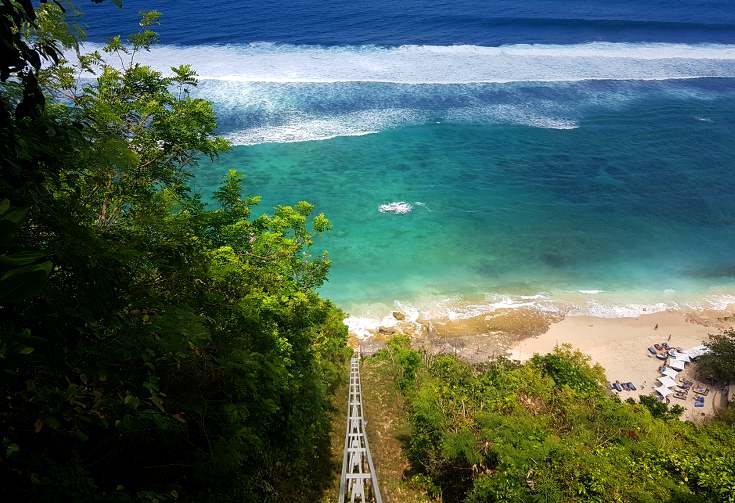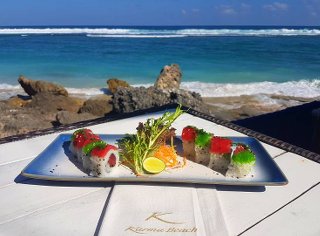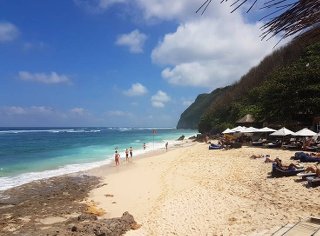 If you have a late flight departing Bali, the VIP Boarding Lounge Experience from Sundara in Jimbaran Bay is an absolute must! Show your boarding pass/e-ticket to the concierge and purchase Rp750,000+ (AU$75) of Food and Beverage credit  and you will get full use of the pool, loungers and facilities for the day. For the coveted day beds, it's first in, best dressed, so get in early to nab yourself the best seat in the house. The food is half decent too, and what better day to finish up a trip to Bali, than to relax by the pool, with a tropical cocktail. With the airport only 15 minutes away (subject to traffic), you can laze the day away, right through to the night.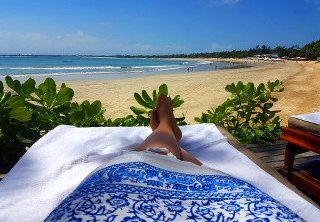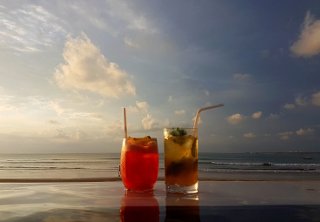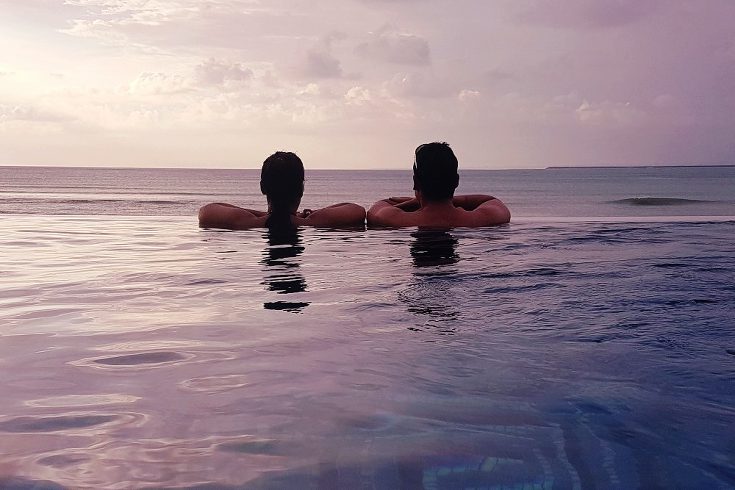 Night clubs
Don't say I didn't warn you, but you are bound to find bogans here (like anywhere, really). But… the night clubs in Bali are pretty amazing. On our last night in Bali, we visited La Favela and I was blown away. The décor was unlike any club I had seen and it was a maze of mirrors, plants, ponds and vintage items. Drinks aren't cheap, but the free entrance, music and atmosphere make up for it. The other club that looks amazing is Mirror. We only saw it by day, but it's also popular with the techno crowd at night.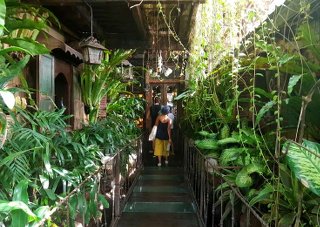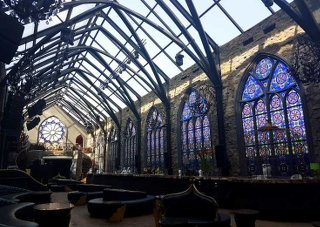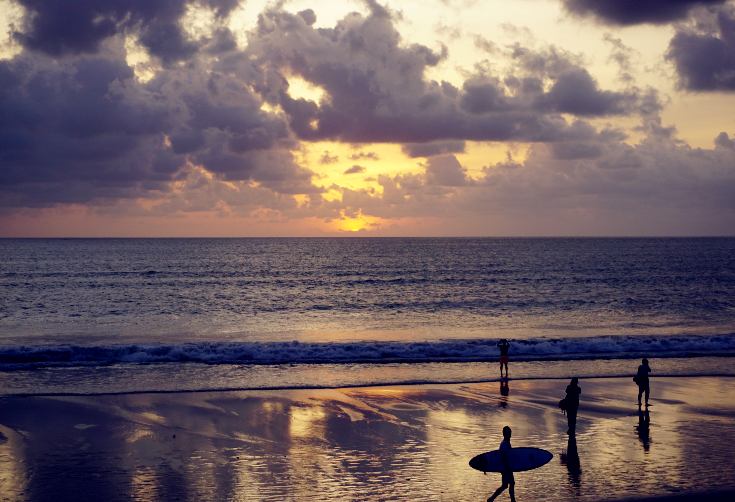 Massages!
You can't come to Bali and not indulge in a massage! You can either take the cheap route and get one off the street (average prices between Rp6,000 to Rp120,000), or spend the extra and really get pampered. Having experienced both the cheap and more expensive (but still far cheaper than what we pay at home) massages, I would advise to cough up the extra as the saying is true: You get what you pay for. The upper end massages are normally in opulent settings, with tea and wet towels provided, and the lower end may end up leaving you with burn marks or in more pain than when you started (but what can you expect from a $6 massage?). The best massage I had in Bali was at Prana Spa in Seminyak. With exotic trimmings, you could be forgiven for thinking you were in an Arabic palace when you are there, and the treatments are heavenly.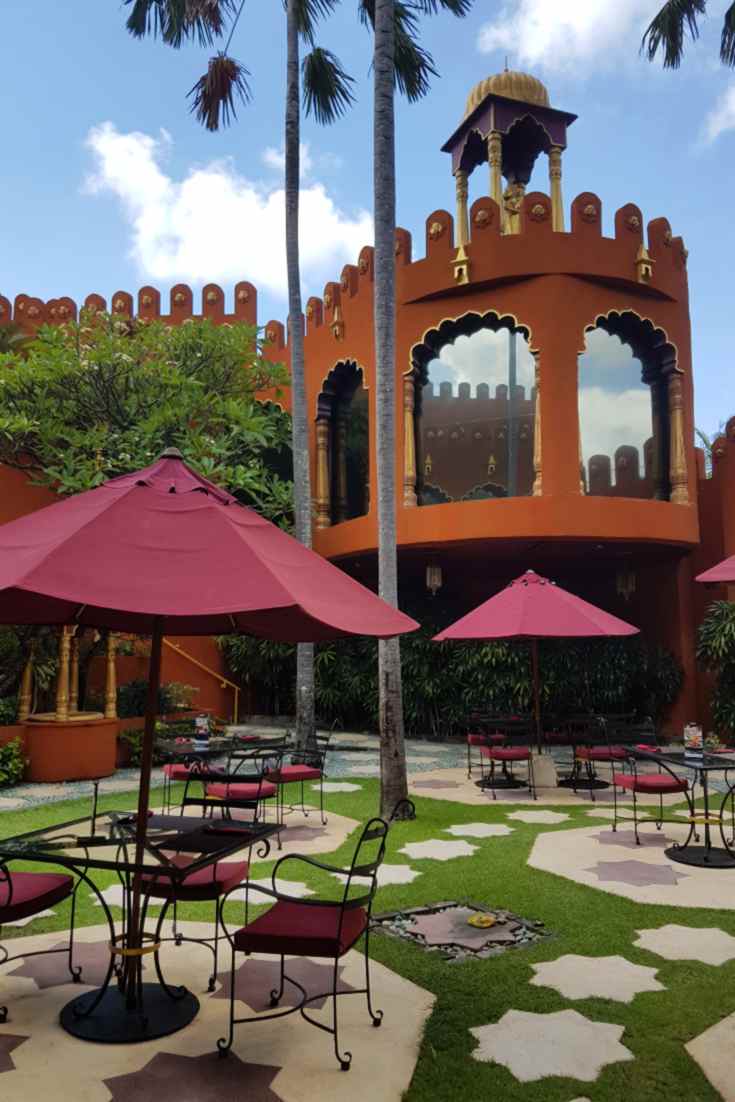 Having had such wonderful times in Bali on both occasions I visited and posting the 'Insta-worthy' photos from my trips, my friends (who also had avoided Bali up until now) have since decided they need to give Bali a go as well…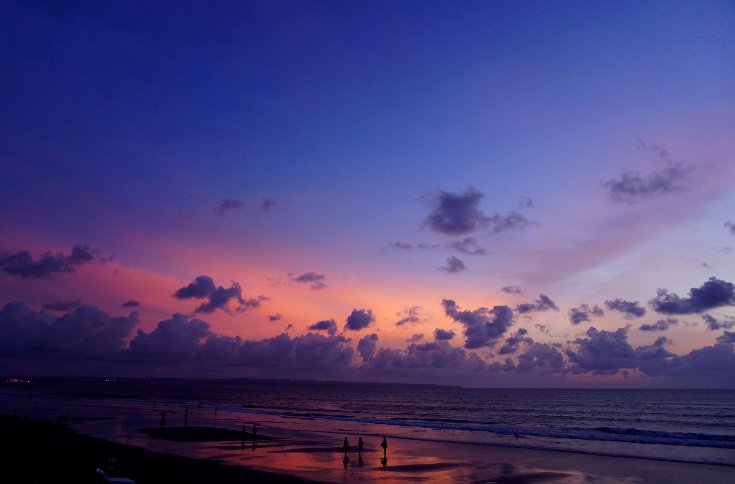 If you want to avoid the 'bogan crowd' and see the absolutely beautiful surroundings Bali has to offer, basically avoid Kuta and the more touristy areas of Seminyak. Having stayed in Seminyak, Sanur and Uluwatu, our pick is definitely Uluwatu. It's a bit further away from the hustle and bustle, but if you are seeking a relaxing and tropical getaway, this is the place to be.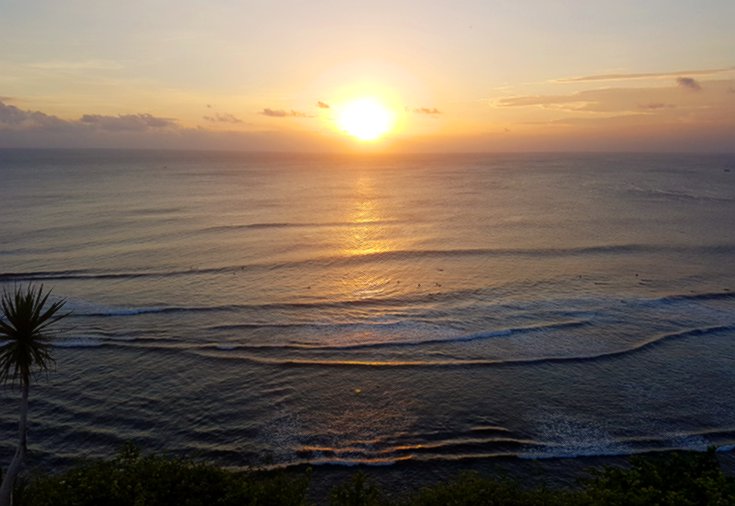 What do you think? Have you been to Bali before? We'd love to know what you thought of your time there! Comment below.
A huge thanks to the Indonesian Ministry of Tourism for inviting me on their #TripofWonders and showing me some of Bali's beautiful features.
This post contains some affiliate links. Booking via these links won't cost you any extra, but will help me get closer to my dream career, so thank you in advance!