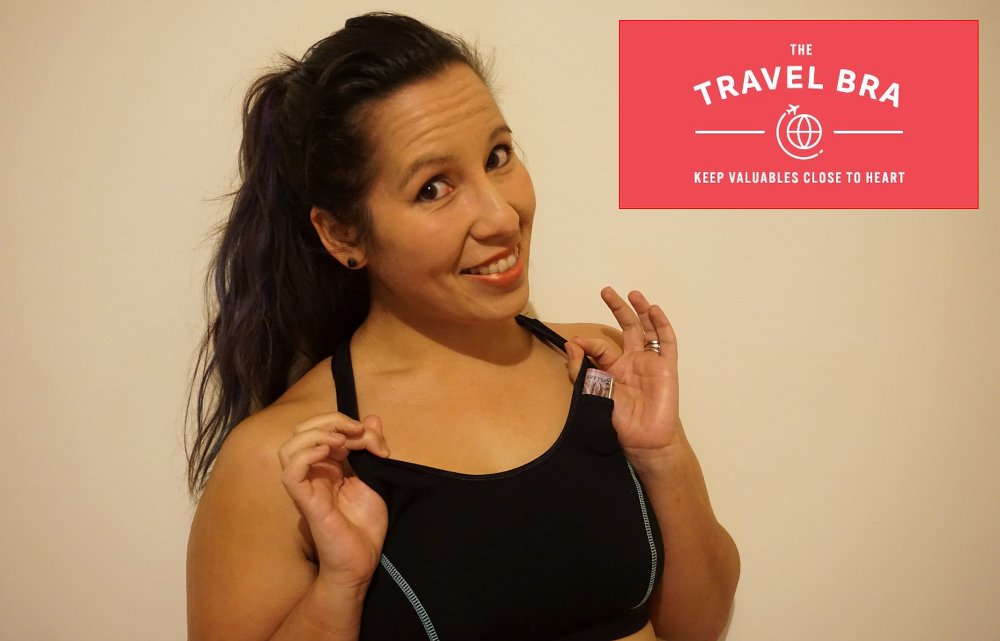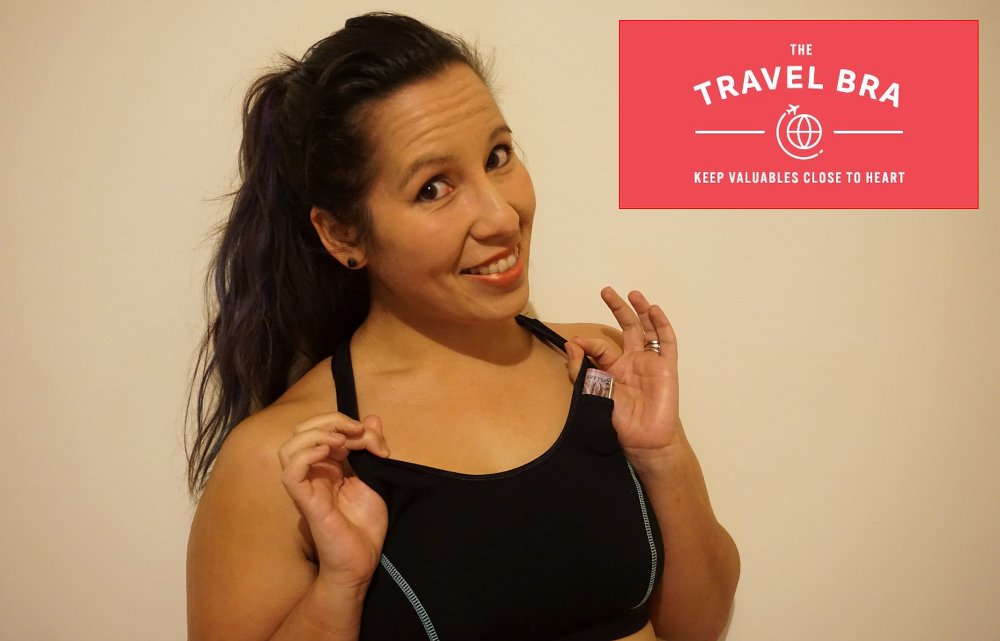 UPDATE: The folks at Travel Bra HQ have released a new range of travel bras and I've added details on the Beach Travel Bra below.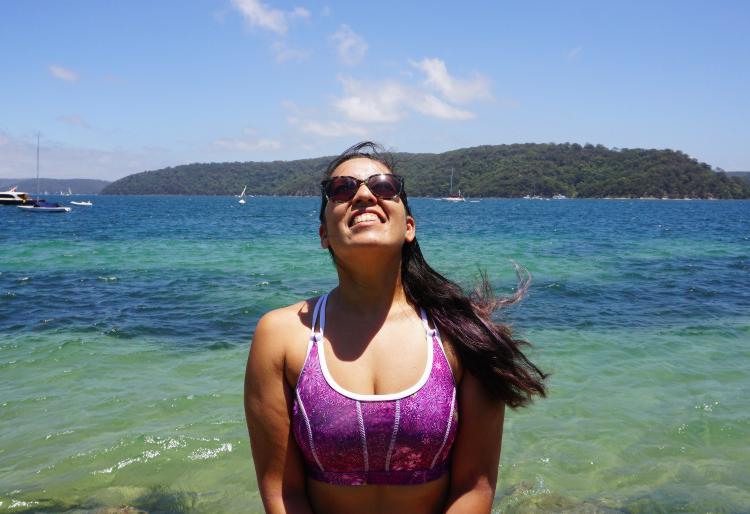 We are beginning our packing list for our upcoming trip to Bali (yay!) and one must-pack item is the travel underwear from The Travel Bra company. I don't know about you, but I am always a little nervous on where to keep my passport, cards and cash when travelling overseas. I mean, unless you are an overweight man in his 60's and rocking the shorts-sandles-and-socks combo, you really can't get away with wearing a money belt (and even then, the jury is likely to rule guilty in the fashion crime stakes!). So thankfully, there is an answer in the form of a travel bra and travel trunks, to keep your valuables close to, well, your valuables.
Background
Anthropologist, Dr Annie Holden, had the wonderful job of travelling around the world to remote places. Like many travellers, carrying cash and passports on person at all times was a necessity, but she was put off the idea of a money belt, which draws the unwanted attention of potential thieves. So she did something about it. She worked with one of Australia's top lingerie designers to create The Travel Bra – a comfy, sporty bra that also has bonus pockets to store the essentials, literally close to your heart.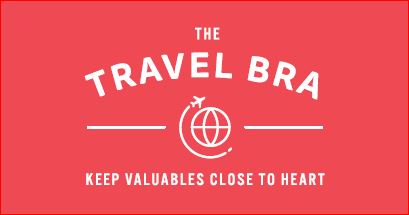 The Travel Bra, made from organic cotton and bamboo, was such a success that the range has expanded to now include men's trunks, knickers, wash bags and variations on the travel bra (the Beach Travel bra is my favourite!).
We recently were given the opportunity to road test the underwear, during local and international travels, and here's what we thought:
Feeling Pinspired? Hover and click on the images to save them to your Pinterest boards!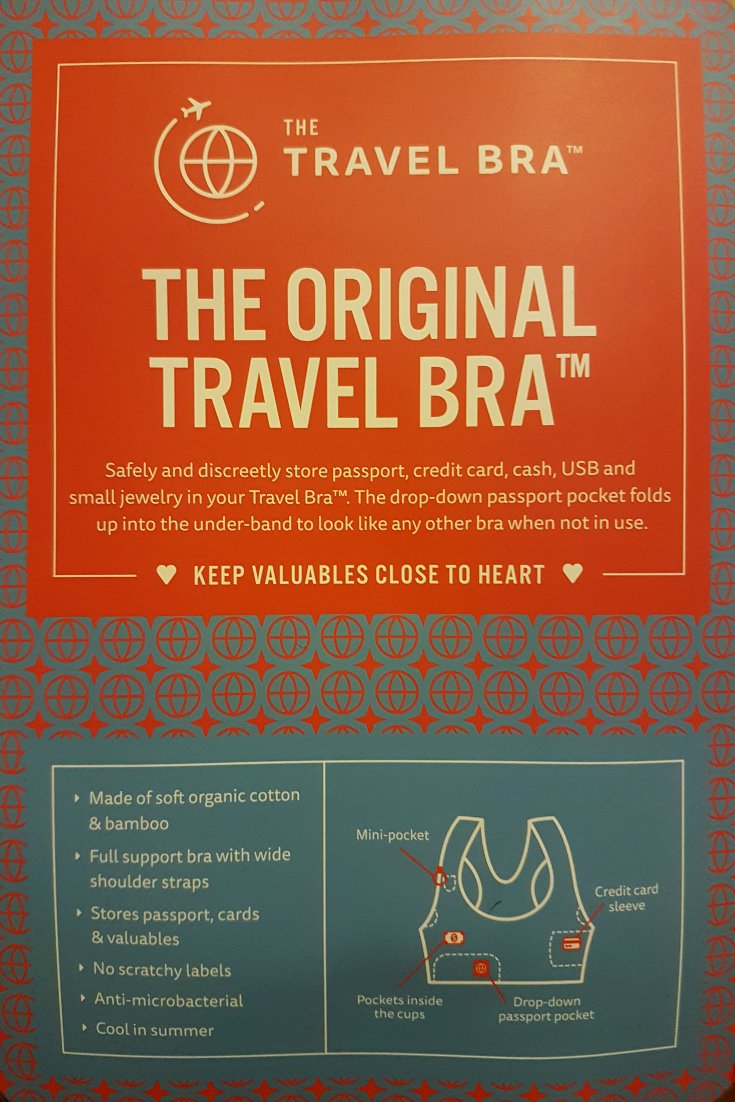 The Travel Bra
(Kim-Ling)

Initial thoughts? I have super dry skin, so the cotton bamboo fabric is wonderful and soft. The hidden pockets are great to hold cash and keys, and the passport pocket also conveniently holds my phone perfectly!
How comfortable were they? As a follower of the 'activewear' movement, I've worn my fair share of sports bras during travels, as I find them much comfier than normal bras (underwire bras on a long flight? I don't think so!). That being said, I couldn't fault this bra on the comfort. It provided comfort and support, without having invasive underwire, clasps or labels digging in. I even played tennis in it, and the only bouncing going on was from all of the missed serves! The fabric is really soft and light, and the mesh panelling on the back is super breathable and managed to keep me sweat-free through all of my adventures!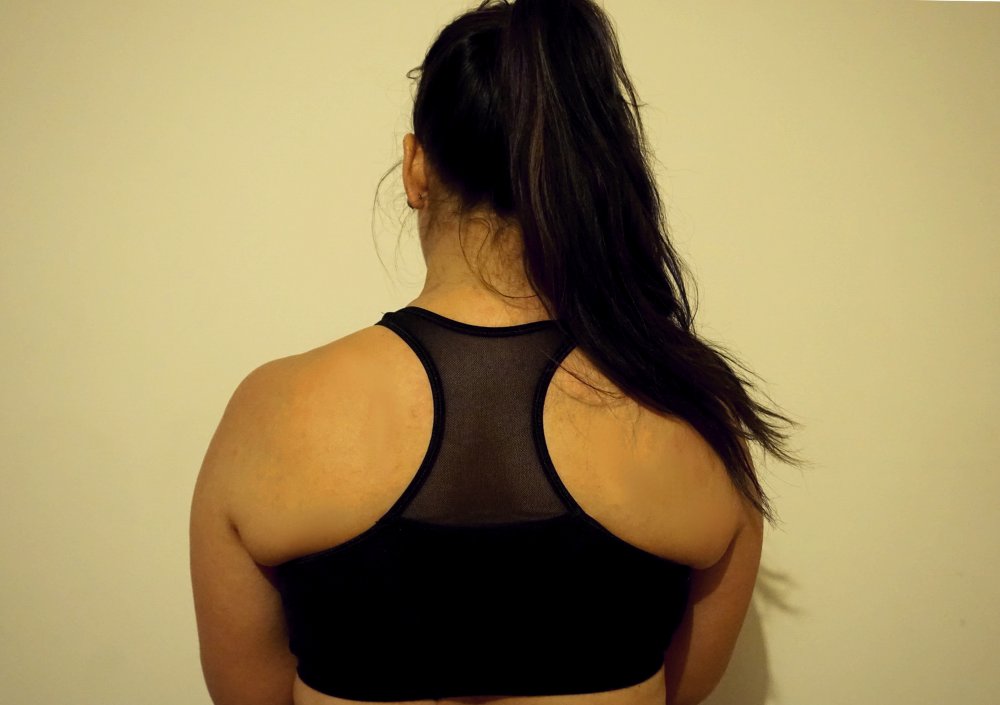 Keep cool with the mesh back
What are the special features? The passport pocket doubles as a perfect phone pocket! At first I was a little hesitant that my phone would be too big or heavy to sit in there, but the stretch, strength and quality of the fabric is great! All of the built-in pockets would be ideal during travels – sneaky pick-pockets would have a tricky time getting to the valuables hidden in the bra. This is also the ideal bra to wear during active ventures, when you don't want to carry too much on you.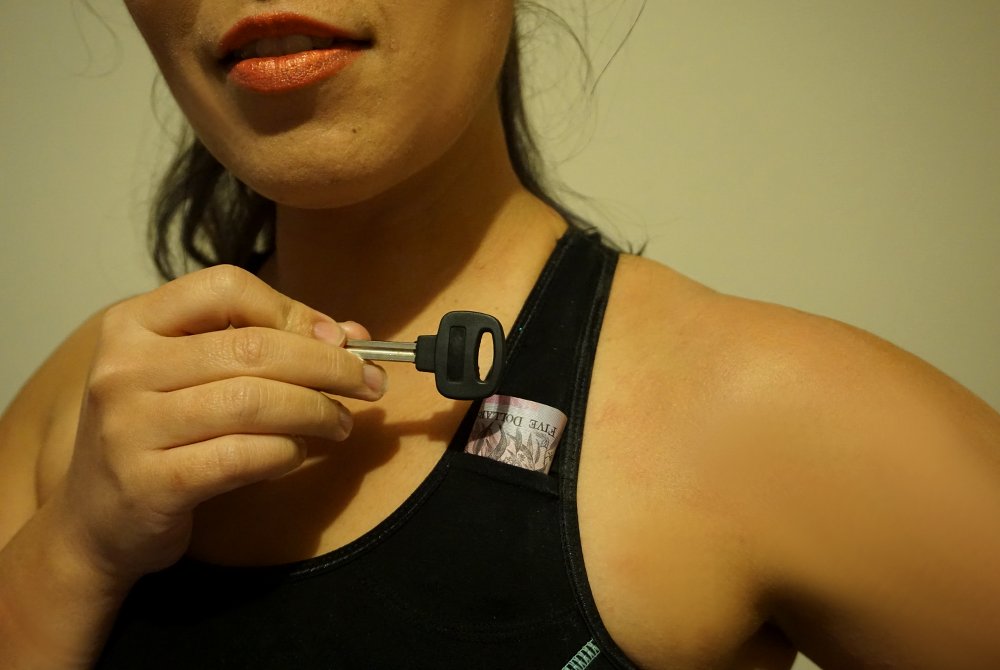 Store your keys and cash in the pockets
Final thoughts? This is not a 'sexy' bra by any means. But it is super comfy and the convenience of the pockets and breathable material make it perfect for travelling. I've loved wearing the Travel Bra during our mini-getaways and every-day activities, but am really looking forward to taking it overseas. It's the perfect bra to wear on flights, not just for comfort, but also for convenience, in having your passport on you when you need it. I also plan to wear it when doing some nature walks in Bali.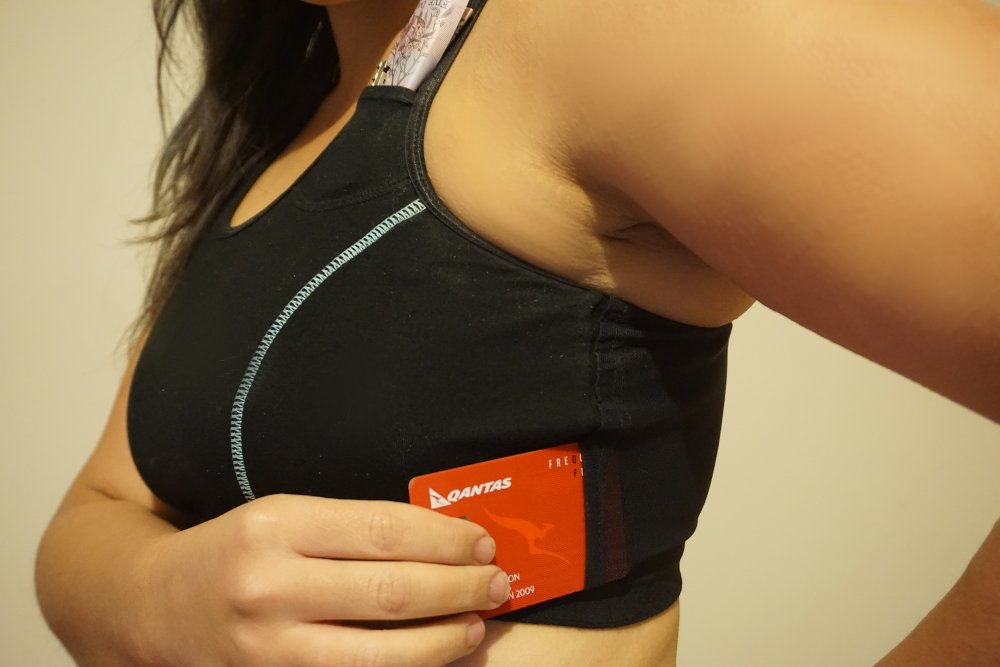 Special pocket for cards…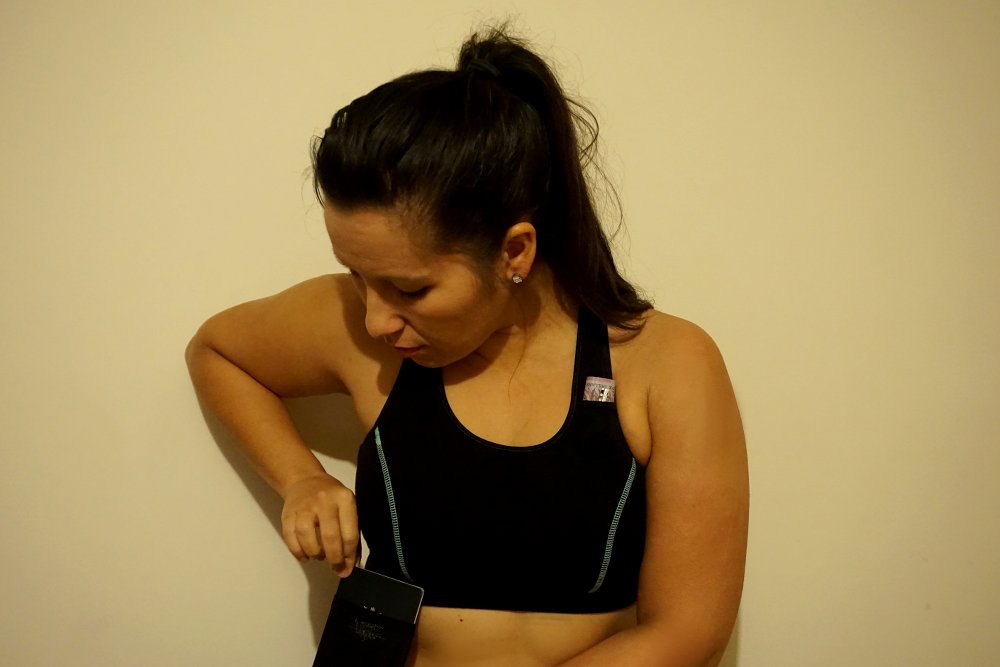 Store your passport in the pull-down pocket
NEW! The Beach Travel Bra

The Travel Bra company have also released a new range of travel bras, including the Beach Travel Bra. This is one of my go-to's for summer, as it can double as a bright and funky outer-wear crop top with the colourful material perfect to show off (once I get my beach body, of course!).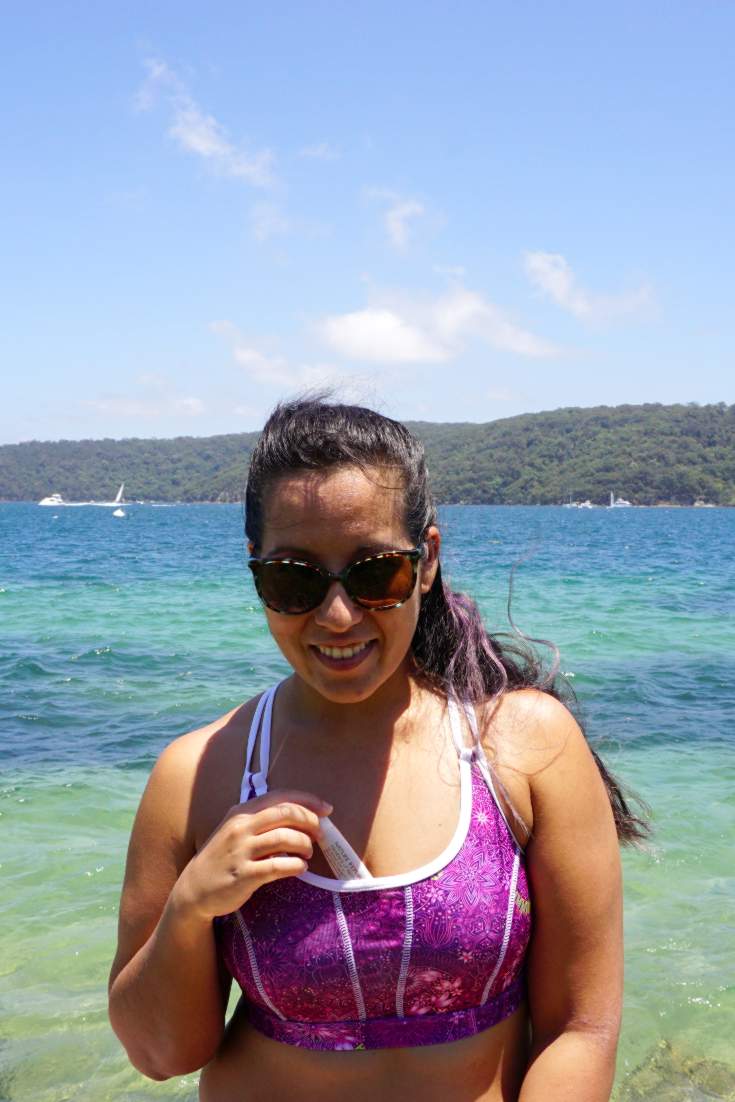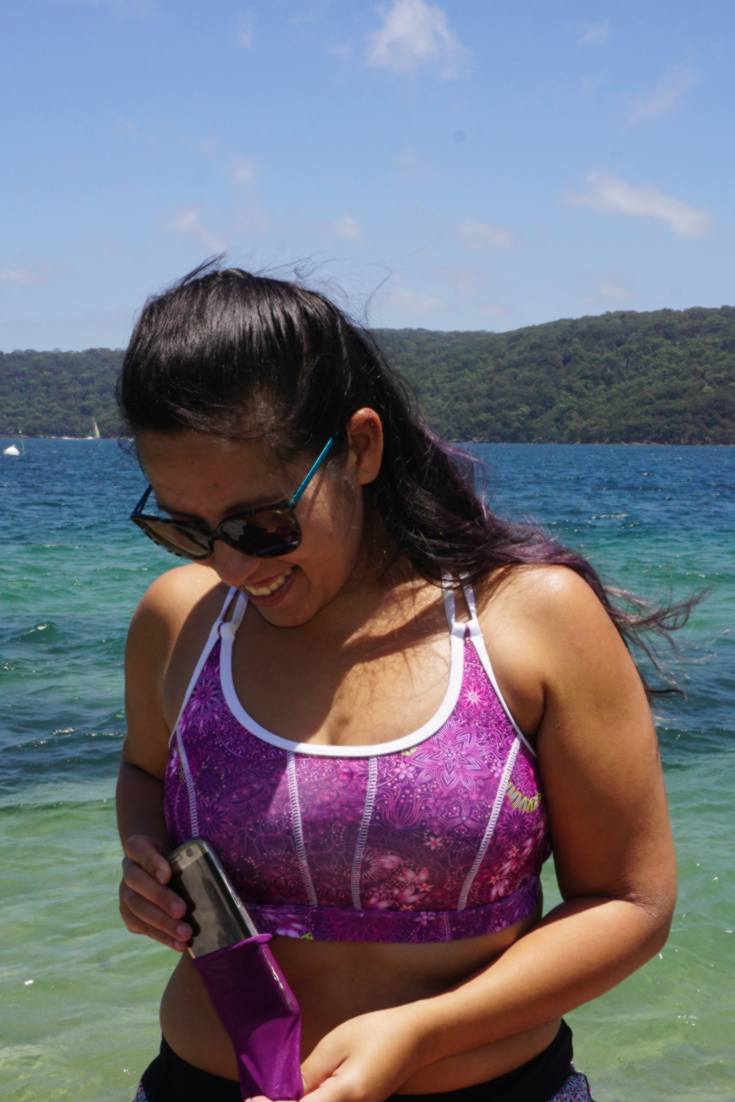 It's not quite as lightweight or stretchy as the Original Travel Bra, however the material is still quite comfy and the cross-over straps feel secure without feeling constrained. Like the original travel bra, the beach travel bra has the essential pockets for your passport (or in my case, my phone), cards, keys and cash. There is also a nice addition of a lip gloss pocket in the Beach Travel Bra.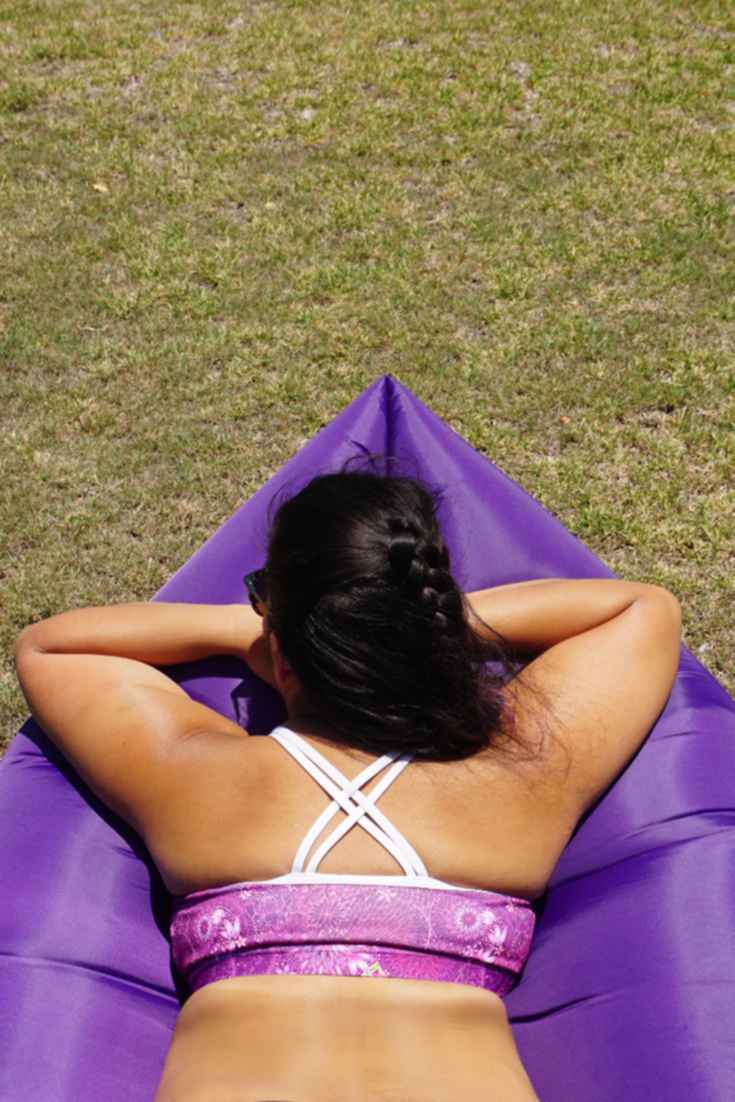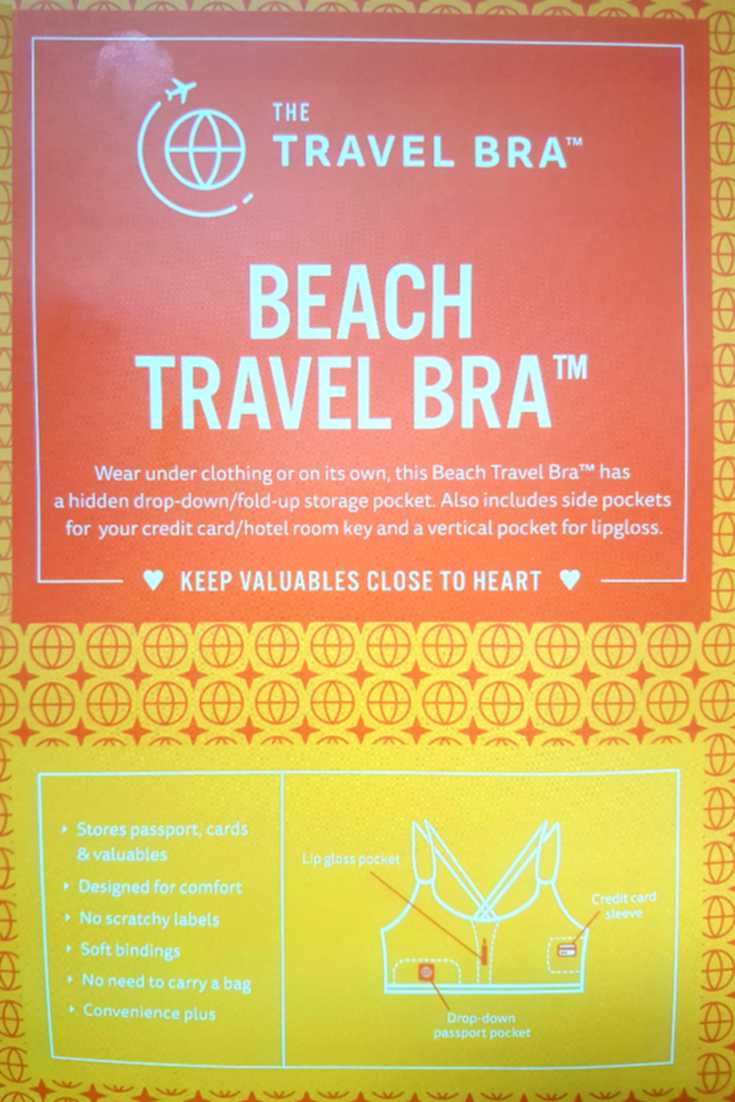 The Travel Trunks
(Guy)
What did you wear? I trialled the Travel Trunks while on a trip to Thailand and during 10+ hours of flying.
Initial thoughts? There were a couple of things that I loved straight away about these trunks. Firstly, they were extremely comfortable, felt good on the old 'privates' and had a good amount of stretch to them so they never felt like they were bunching up at all. Secondly, they were solidly made of good quality fabrics and able to breathe in the heat of Thailand's hot and humid summers. And that's no easy feat!
How comfortable were they? Like pillows. Seriously, the bamboo fabric is light and breathable and never irritated or rubbed against my skin.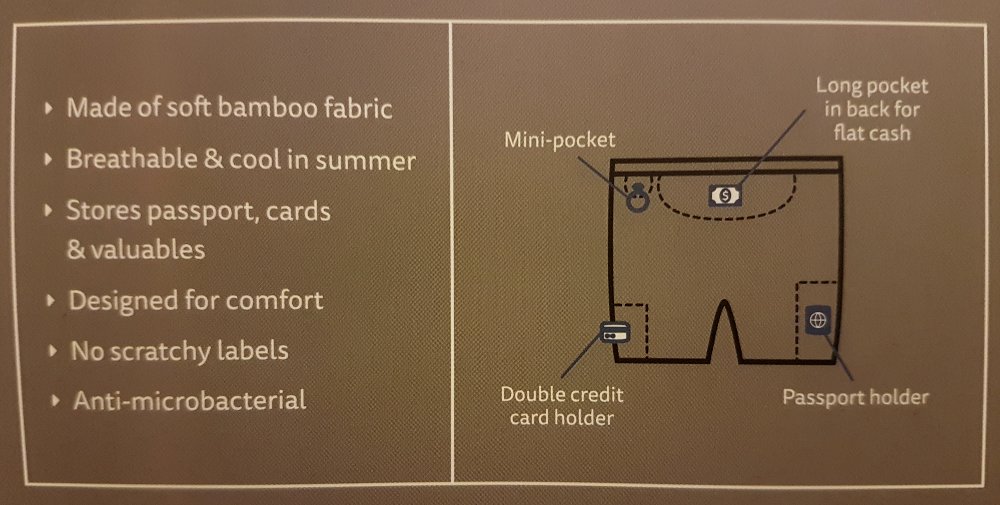 Did you use the pockets? I didn't really use the passport pocket or the money holder too much, other than a trial run while packing at home. While it was a little bulky sitting on my thigh, it wasn't uncomfortable and would certainly make it very difficult for any thrifty fingered pickpocket out there!
Final thoughts? I enjoyed wearing these trunks a lot as they did exactly what they said they would. I was surprised how well they performed in the 35+ degree humid temperatures of Bangkok and Thailand, in fact they stood up to the heat much better than I did!
If you are an active traveller, or even just a fan of active wear with additional features, the underwear from The Travel Bra range is just for you! We both liked the range so much that we joined their affiliate program! Check out their full range at The Travel Bra.