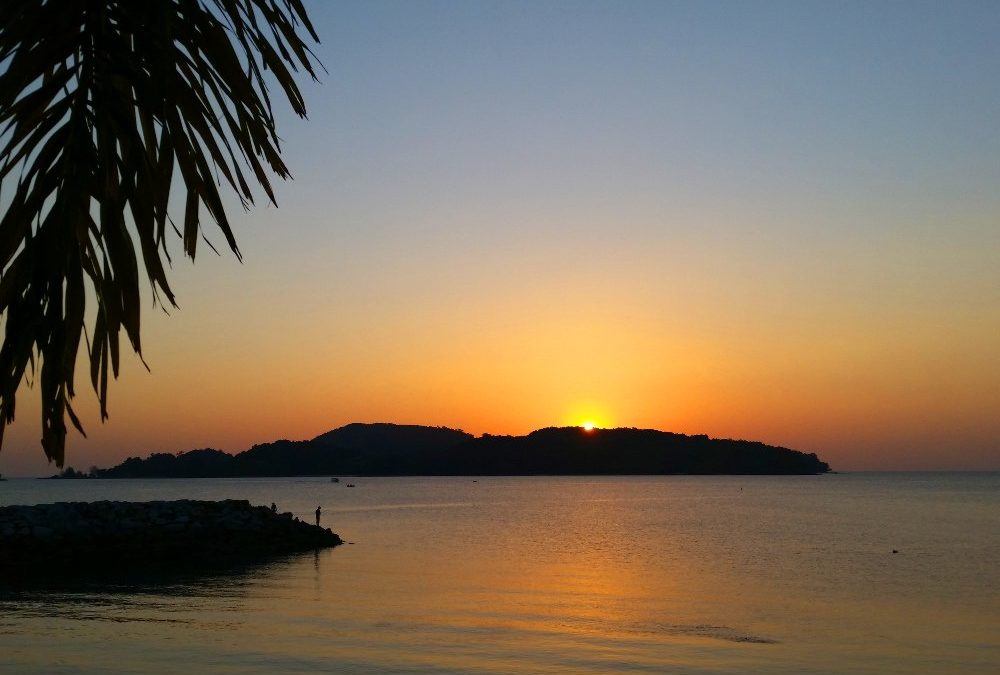 Imagine rich cultural traditions, amazing food, and picturesque beaches. Thinking of Spain, France or Thailand? Think Malaysia! It's a rich melting pot of Malay, Chinese and Indian cultures in a modern country with that special something that only South-East Asia can provide.
If you've never thought of visiting Malaysia, here are 10 hot reasons why you absolutely should!
Beaches
Maybe you never associated Malaysia with tropical beaches, but then again maybe you have never visited Langkawi or the Perhentian Islands before! Whether you are after beaches for water sports, black sand beaches, white sand beaches or your very own piece of paradise, Malaysia has you covered.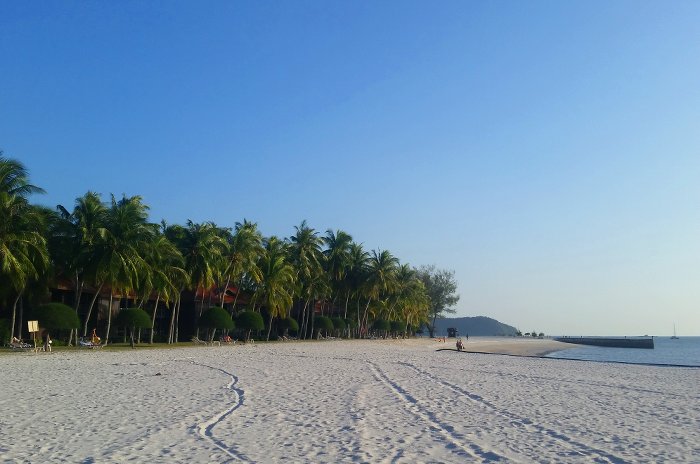 Feeling pinspired? Hover and click on the images to save them to your Pinterest boards!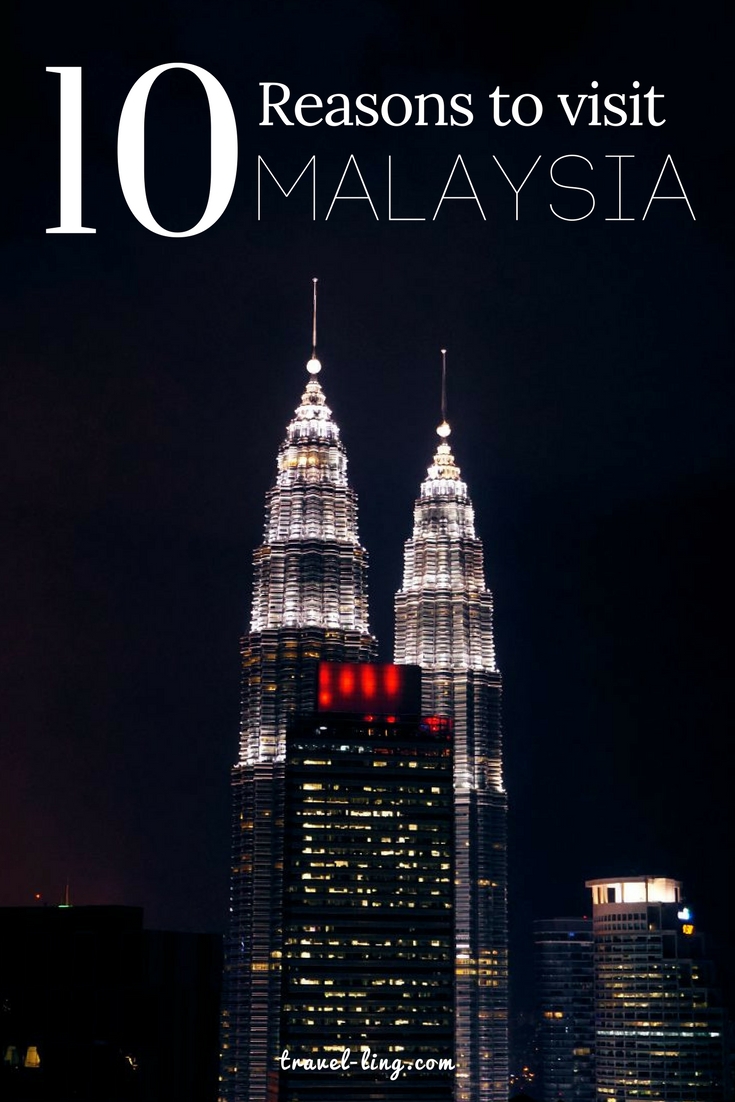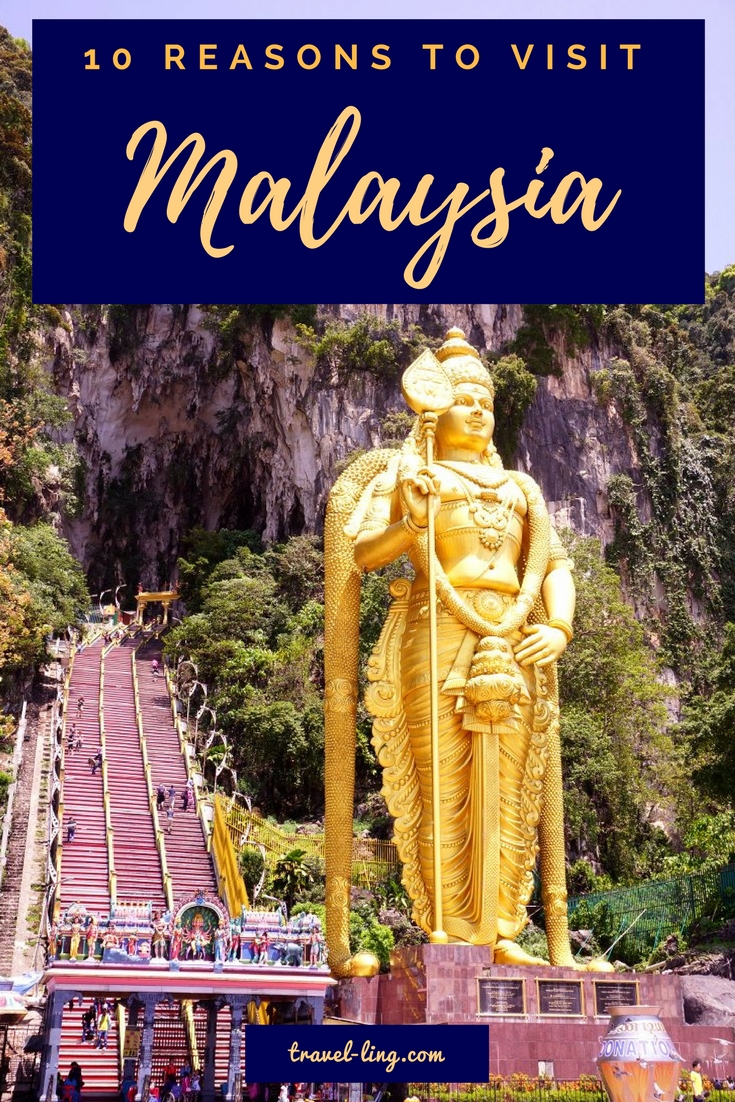 Food
We are all friends here, so I'm going to be honest. Malaysia has the best food that we have had in all of South-East Asia. There, I said it. Seriously, it's that good! From the delicious Malay roti, murtabak and teh tarik, to the delights of Chinese Hokkienese cooking (curry mee, laksa, har mee, and ais kechang for dessert) and the spice and flavour of Indian cuisine, you just can't go wrong. If you need more convincing, check out the Penang food tour we did!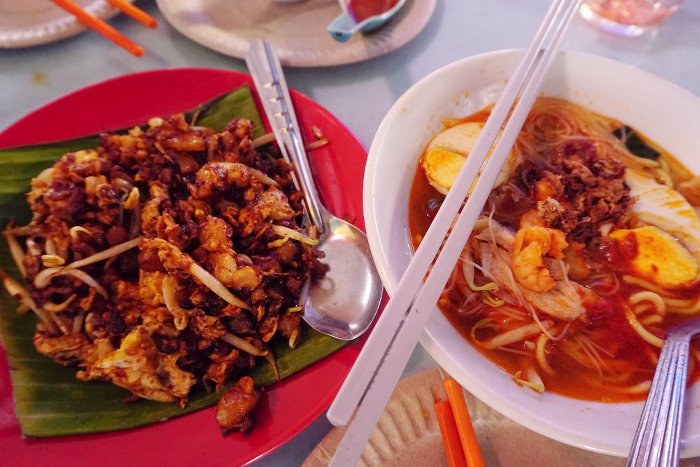 How to get there: various airlines will fly to Kuala Lumpur or other regional capitals. Having flown with Malaysia Airlines (MAS) before, I can recommend them and of course, it is Malaysia's national carrier so you will get maximum reach to visit cool places such as Penang, Sarawak or the beautiful Sabah. What's more, you can easily get favorable MAS online booking deals!
Street Art
If you love street art and street food, Penang is the destination for you. This little island off the coast of Malaysia has a plethora of amazing street art and delicious food for the foodie and art lover alike. In fact, I spent a whole weekend navigating my way around Penang's capital, George Town from artwork to artwork (and street stall to street stall). As a massive fan of street art, it was the best way to explore the city.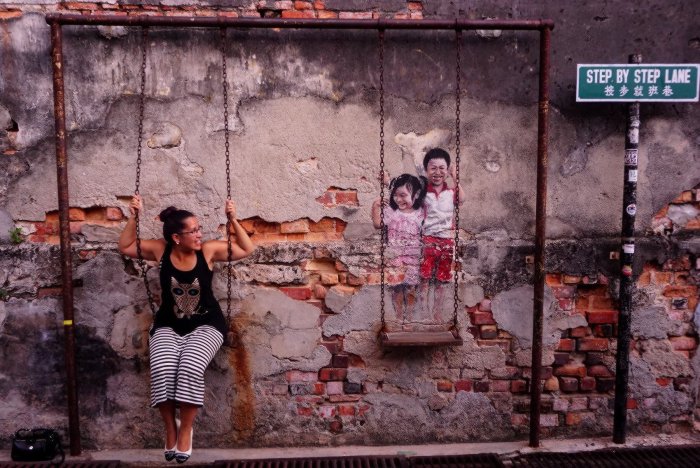 Most of my favourite murals in George Town were done by Lithuanian artist, Ernest "Zach" Zacharevic, called Malaysia's answer to Banksy, who is a master of all artistic disciplines; be it installations, oil paintings, stencilling and sculptures.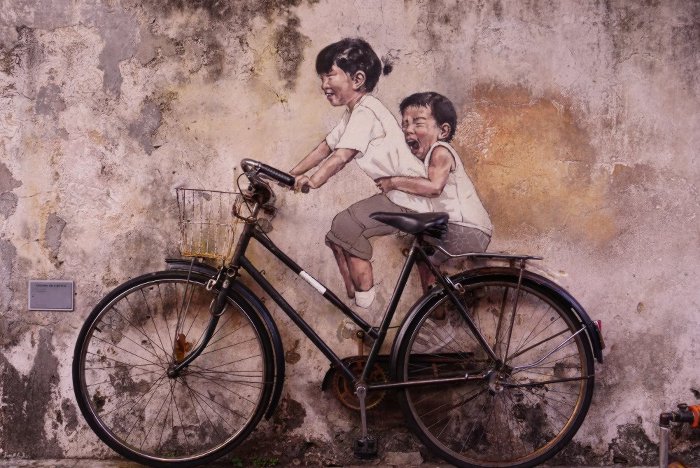 Shopping
Kuala Lumpur is a shopaholic's dream. For the high-end lovers, you've got plenty of opportunities to burn a hole in your pocket at the likes of Starhill Gallery, The Garden or Suria KLCC, located at the iconic Petronas Twin Towers. If you prefer to buy more and spend less, then you've got shopping centres like Berjaya Times Square that offer pop-up style stores that sell clothes at wholesale prices. Just be warned, these cheaper stores don't offer many sizes, but if that's not an issue, shop until your heart's content. For the electronic lovers, Low Yat Plaza is where it's at, and if shopping isn't your thing, some of these mega malls even have ice-skating rinks, karaoke lounges, theatres and games arcades to fill your time.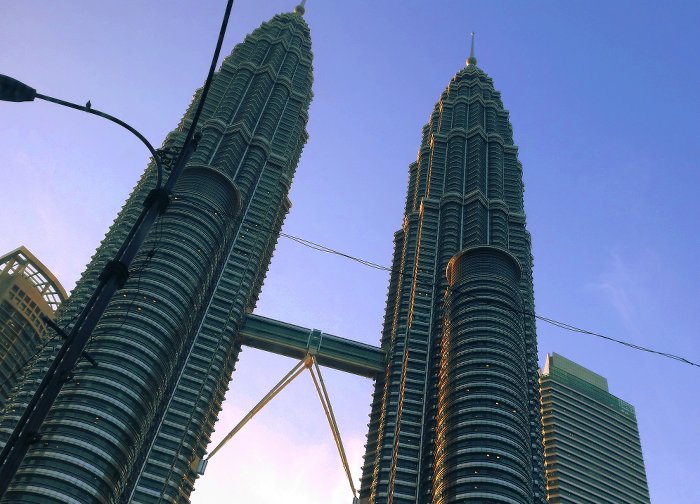 Cultural attractions
Malaysia has a rich cultural tradition and it can seem like there is a Malay, Chinese or Indian festival or celebration occurring every weekend throughout the year. The best ones to catch are the Hari Raya Aidilfitri which follows Ramadan, Chinese New Year, Christmas and Thaipusam, a Hindu festival held at the Batu caves.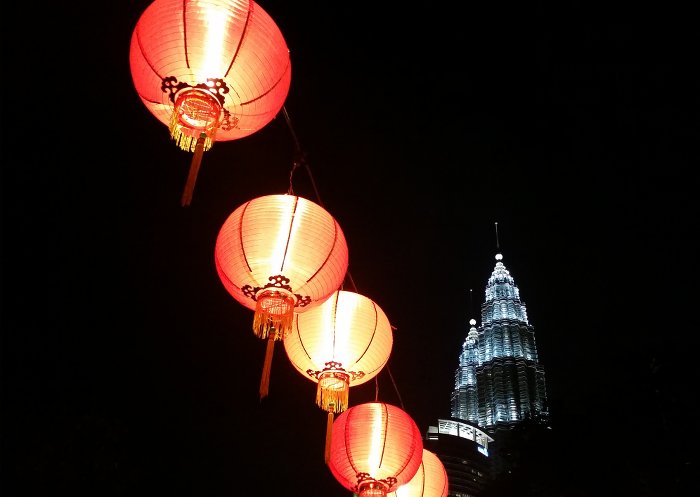 Nature
It's hard to imagine that you can find serene rainforests and inviting waterfalls only 30 minutes from bustling Kuala Lumpur, but it's true. One of the great things about Malaysia, as a whole, is that nature is within a short drive from major cities. If you like seeing monkeys, then a visit to Batu Caves won't disappoint. Just make sure you hang onto all of your belongings, as these critters are the best (and cheekiest) thieves around!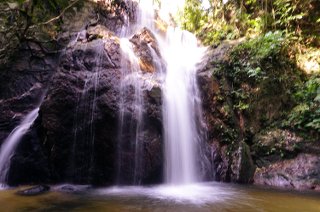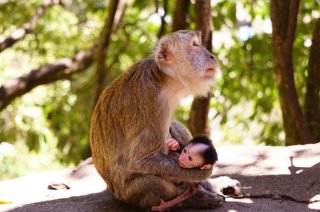 Breathtaking views
Get to top of Kuala Lumpur's high rises to get the most amazing views of the city at night. I mean, where else can you find a converted helicopter pad turned rooftop bar! At the Heli Lounge Bar, set on the 34th floor of the Menara KH building, of course. A few options: Marini's on 57 sits right next to the Petronas Towers and consequently has dazzling views to offer. If a western style hotel bar on the 33rd floor is more your style, then SkyBar at the Trader's Hotel may be more to your liking.
And if you are more of a nature lover, the views from the Langkawi SkyCab will definitely take your breath away. If you aren't afraid of heights, take a walk along the SkyBridge – the longest free span and curved bridge in the world and enjoy the views from 100m off the ground.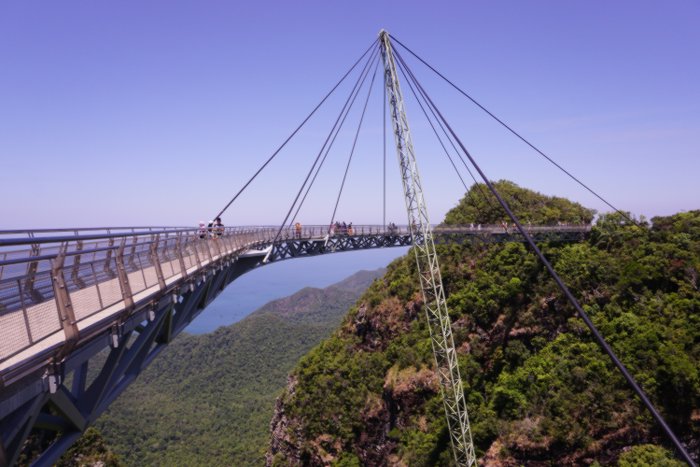 Architecture
The variety of architecture in Malaysia is bound to keep you interested. The dazzling, modernist glory of the Petronas Towers are merely the tip of the iceberg for what you can find in Malaysia. The stunning architecture of the Federal Territory mosque (Selamat Datang Ke Masjid Wilayah) is a stand out, as are the archways of the Masjid Jamek. The Kuala Lumpur town hall, with its unique colonialist/Islamic architecture and Georgetown's historic British buildings are taken right from the 19th century and give the town a laid back feel.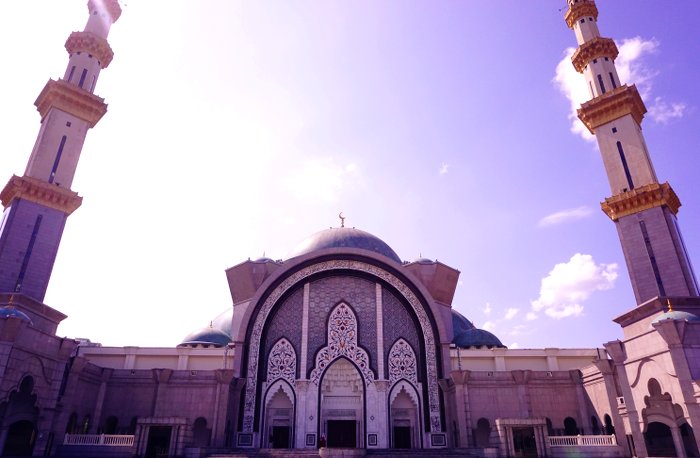 Friendly locals
You will find so many fun and generous people in Malaysia. Like the tuk-tuk driver that showed us around Penang and imitated the art for us above – a regular Bruce Lee! The people are friendly, kind and generous and we got by in English just fine as well.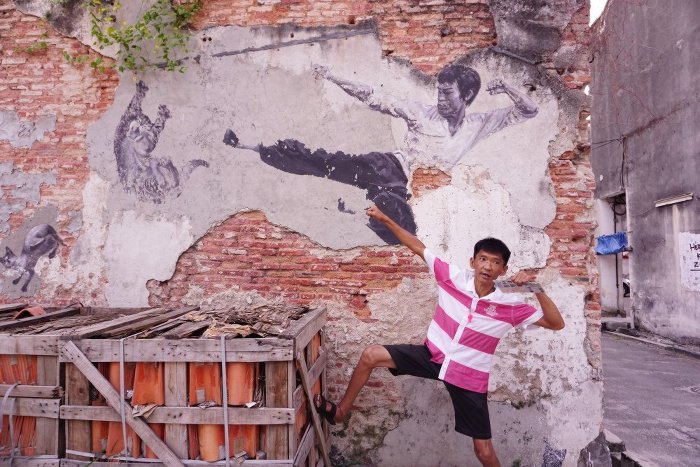 Multiculturalism
Malaysia's cultural diversity is its strength and Indian, Chinese and Malay cultures mix into one of the most interesting societies in South-East Asia. This multiculturalism bleeds into everything – food, traditions, architecture, etc and makes it that much better. Essentially you will get the best of Malay, Chinese and Indian cultures all in one society!
We hope that we have convinced you on why you should visit Malaysia. From the food, to the architecture, to the culture – how could you say no? Where would you go? What are you waiting for, use Traveloka and start planning your trip to Malaysia with ease now!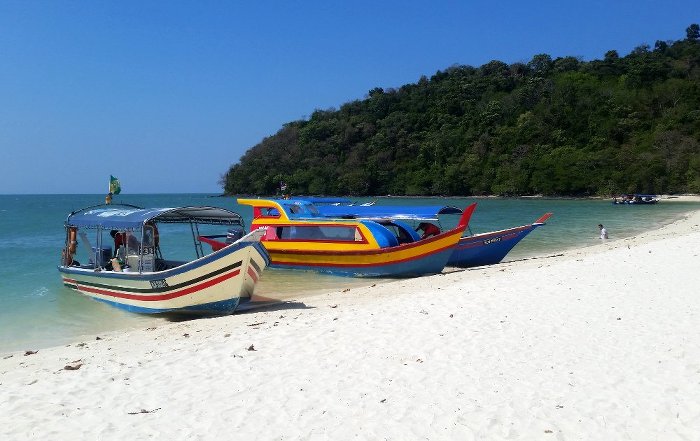 Have you been to Malaysia? Have we left anything off the list? Let us know below!